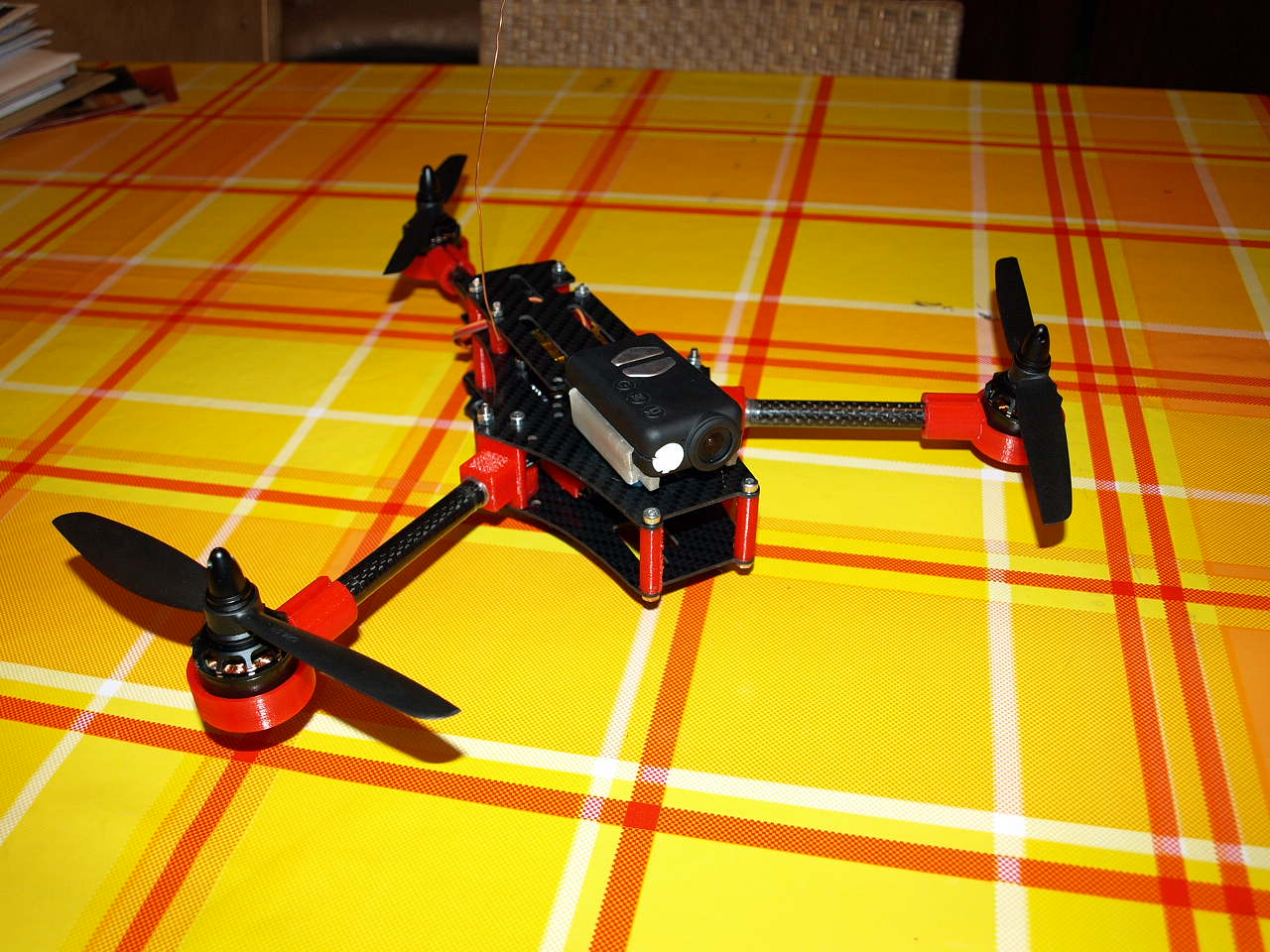 {align="center"}
Milled Carbon & 3D Printed parts in PLA
Motors: Airbot 2204 2300kV from MRSS
ESCs: KISS ESC
Controller: Naze32
Props: HQ 6x3
Cameras: Mobius & Sony HAD CCD 600TVL for FPV
Receiver: OpenLRS
A small 250-class Tricopter for FPV designed by KipK.
All parts except the plates and the carbon rods are 3D printed - easy to replace in case of damage.
All design files are available on Thingiverse.
The pictures don't show the finished copter: They're missing the video transmitter and FPV camera. I'll also add some videos later.